ICYMI: Wurstfest partygoers staying at our New Braunfels Resort got to have brunch with Grammy-nominated artist/accordion king, Alex Meixner. Yes, THE Alex Meixner. He's been performing since he was 6 years old and has headlined a variety of music festivals across the United States since then.
If you've ever been to Wurstfest, you know how cray it can get.  Partly because Alex knows just how to get the crowd going.  Don't believe me?
Watch Alex throw it down at the 2013 10-Day Salute to Sausage with Canadian Accordion Champion, Michael Bridge.
Crazy, right?
In case you needed some closure, here's a list of reasons that'll justify your serious FOMO (fear of missing out) last week.
#1 Breakfast
Seriously, Schlitterbahn resort guests are treated like royalty.  Unlimited eggs, bacon, sausage, biscuits, gravy, fresh fruit, coffee, juice, and pastries.  My mouth is watering just thinking about it.
#2 Bottomless Mimosas
Need I say more?
#3 Bottomless Bloody Marys
Seriously, do I have to keep going?
#4 Wurstfest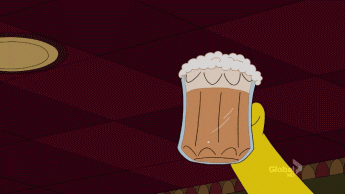 Okay, for real. If you've never been to Wurstfest, add it to your bucket list ASAP.  Staying at the Resort at Schlitterbahn during the 10-day German heritage/beer/music/sausage fest has become a tradition for families and friends from all over the country.  Our accommodations and location provide for a truly delightful experience year round.
#5 Alex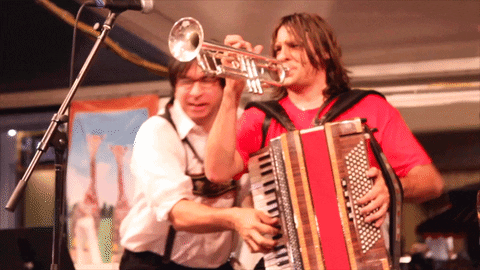 Not only is he an insanely talented performer, but he's such a great, funny guy.  He made sure to introduce himself and get to know each and every resort guest before his set.  He told stories, took requests, and played some of the most beautiful, original tunes I've ever heard.
We even have a secret handshake. Nbd.
Moral of the story, brunch with Alex Meixner was legit.
If you didn't get a chance to catch him at Wurstfest this year, make sure to mark your 2018 calendars, like, right now.